Welcome to the Pet Friendly Canada Hotels & Accommodations Directory. Search through our list of holiday accommodation including hotels, motels, resorts, vacation rentals, cottages, cabins, bed & breakfasts, and other pet-friendly lodging from across Canada that your whole family can enjoy! (Pets are family, too!)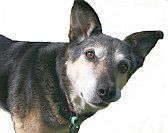 Subscribe to The Pet Friendly free email newsletter
Join our community of travelling people and their pets for a fun and informative newsletter filled with great pet care and travel information, fun stories, reader photos, featured pet-friendly hotels & accommodation, occasional special subscriber deals, and more! Simply fill in the form below to join us.
Featured Pet-Friendly Accommodation:

Whitehorse, Yukon - Muktuk Adventures Ltd.